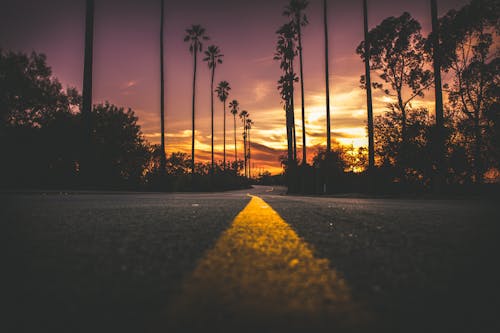 Life in this sin-cursed world does all in its power to knock us down, to pull our legs out from under us, to discourage us and to take away our hope. God's Word gives us a solution to this problem when we read Paul's truth of consistently wearing the armor of God (Ephesians 6:10-18).
He mentions several protective devices to guard us from the devil's constant attacks on us. The belt of truth, the breastplate of righteous living, feet firmly standing our ground, the helmet of salvation, and the shield of faith.
Then He gives us the ultimate weapon to face any type of adversity: The sword of God's Holy Spirit, which is the Word of God. When trials oppress us from every direction, we will not be crushed as we feast on, as well as retain, the Word of God (2 Corinthians 4:8).
Tribulation has no power over us once we repent of our sins in salvation, protect our innermost being with the belt of truth, guard our heart with the breastplate of holiness, and ward off spiritual warfare with the shield of faith. We walk out our own salvation without haughtiness or self-reliance, as we trust in the Lord to give us the desire and the power to do so (Philippians 2:12-13).
Even if we have no food to eat, no provision laid up, no prospects for our future; yet, we can still rejoice in the Lord, the God of our salvation. He alone is our strength, our provision, our protection and our sustainer (Habakkuk 3:17-19). We completely trust in God and maintain our faith in His faithfulness.
Strife, stress, sickness, situational ethics, natural disasters, troubled relationships, financial insecurity, etc. cannot remove the peace and joy, which we have through our intimate relationship and union with Jesus Christ our Lord.
The presence of the Trinity of God abides within us, and strengthens us with His power, wisdom, and righteousness to accomplish everything that He calls us to do. He provides us with all that we need to perform the ministries, which He prepared for us before we were ever born (Ephesians 2:10).
Prayer:
Father God, at times we feel the weight of the world on our shoulders. We can barely put one foot in front of the other due to discouragement and weariness. Remind us to take Your yoke, rather than to carry one of our own making, because when You pull the load of life with us, it makes our burdens easy and light (Matthew 11:30).
Your support enables us to stand our ground in the face of any adversity. As we maintain our relationship with You through prayer, our dependence on the Truth of Your Word, and the comfort of Your presence within us, we can weather any storm, face any adversity, and live victoriously – even when life often frightens us.
Thought for the Day:
When we are hidden with Christ in God, His Holy Spirit replaces our human weaknesses with the strength, character and divine nature of the divinity of Christ within us; He gives us His living water of life, and we will never thirst again, and we firmly stand on the Word of God.
– Colossians 3:3-4; John 4:14