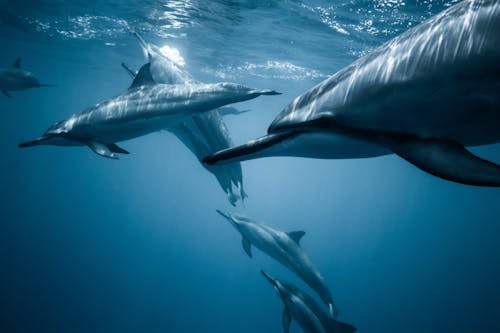 God calls us to come out of the darkness and into His glorious light (1 Peter 2:9). We see the truth better in the light, stumble less on our path in life, and have revelation from God illuminated to us in ways that are easy to understand. If we allow it to, His presence permeates our life.
When we find it hard to hear from God, we can lean closer, listen more intently, and enjoy His companionable silences. At times, we get too chatty, and we forget to hear from Him. We come away from our private time with the Lord feeling like something is missing.
This is because we did all the talking, and we forgot to listen. It takes perseverance to receive direction from Him in His timing; and sometimes, we get impatient or bored just sitting there in silence. The last time this happened to me, I asked the Lord why He was silent.
He told me that He loves "hanging out" with His Saints in intimate peace and quiet. Now, when He is quiet, I smile and start praising instead of chatting. He loves the praises of His people (Psalm 22:3). He has angels around His throne who praise Him day and night (Revelation 4:8).
God does not ignore us, nor is He a distant and uninterested God. He cherishes every moment that we spend with Him. That is why God chose to abide within us, and to walk with us through every moment of our life.
Our intimacy with our Daddy God grows as we realize the truth of this fact of His union with us. We stop taking Him for granted, or only seeking Him in a crisis, and we start enjoying His constant and consistent company throughout every day and night.
As we rearrange and modify our priorities and focus in life, we let go of our expectations and adopt a submissive attitude toward God's Lordship in our life. We accept the pain along with the blessings that are hidden in every trial, because the pain propels us into the arms of God and enriches our union with Him (John 16:33).
Prayer:
Father God, remind us to stop seeking Your blessings, and to increase our desire to seek a deeper relationship with Your presence in our life. Our greatest blessing is our personal, intimate union with You. Jesus is our whole life (Colossians 3:3-4), and You are all that we need, now and throughout eternity. We delight in You, depend on You, and consult You before and during every endeavor that You plan for each moment of our day.
We love You with all of our being. Thank You for Your Body of Believers that stand with us in tribulation, encouraging us and praying for us to bear the burdens of this earthly existence. We trust in Your Word and find direction, comfort, inspiration, wisdom and strength from what we read and meditate on throughout the day. Thank You for Your love and provision for us.
Thought for the Day:
God is close to us – abiding in our spirit, transforming our soul and healing our body; He answers our prayers as we call out to Him, cling to Him, and consult Him each moment of our day; we trust Him with every concern, because He cares for us in all of our ways.