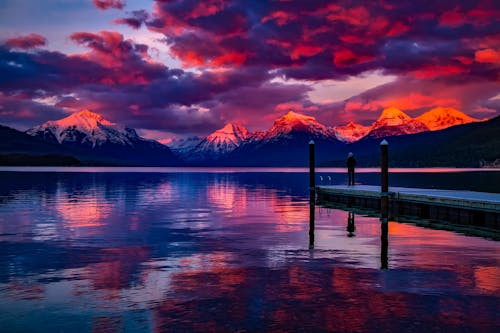 God is a faithful Father, and His love and goodness increase our faith as we daily receive all of His benefits (Psalm 103:2). He grows our faith by walking with us and in us through life's trials. He gives us opportunities to mature spiritually.
Daily, we watch His abundant goodness work miracles in our life. Asking God for help is a vital part of healing. When we do not ask, we often suffer needlessly. For instance, I was in a car accident where a huge van t-boned my little compact car.
Seat-belted in place, I received 11 broken ribs, a broken little finger, a concussion, half a face full of glass shards, and a punctured lung. Yet, due to intense prayer from all of my prayer warriors, God granted that I never felt pain, and I never had to take one pain pill.
I was back to work as a financial secretary in one week. My amazed doctor said that people who only break a few ribs are sometimes hospitalized for days, due to the pain.
Another time, I dislocated my shoulder. In intense pain, I followed Daddy God's direction to ice the shoulder to reduce the swelling, so my husband could gently maneuver the joint back in place. As we prayed, God reduced the pain incrementally until the procedure resulted in success.
Recently, I lost my balance and fell flat on my face. I broke my glasses and had multiple scrapes and abrasions on my thumb, nose and knee. I suffer for days with nagging pain in the area of the thumb and knee wounds.
One day, during my prayer time, I said, "Daddy God, it is strange to me that you took away the pain of broken ribs and dislocated shoulder, but something as minor as a scraped knee could cause me so much pain for such a long time."
He immediately responded, "Well, you did not ask me to remove the pain in your current wound like you did in your previous ones."
Oh my! I immediately asked for removal of the nagging pain, and a few hours later, I realized that the pain was gone, never to return. Our good, good Father graciously answered prayer again. He delights in caring for and blessing His children.
Prayer:
Father God, thank You for reminding us in Your Word that, although You know our needs better than we do, and although You often meet our need while we are still praying, You love it when we humble our self and make our requests known to You (James 4:10-11; Philippians 4:6-8). You are our good, good Father, and You never leave or forsake us (Hebrews 13:5).
You delight in meeting our needs and caring for us through every trial that we will ever experience (1 Peter 5:7). You supply everything that we need through Your glorious riches (Philippians 4:19). We give You all of the praise and glory for all of the benefits we receive as Your child.
Thought for the Day:
We often grow weary in our trials, and feel hurt that God does not miraculously intervene for us in them; yet, we often do not have our needs met, because we forget to ask; we expect to suffer, and so we do; the lesson here is to remember to ask, so that God will abundantly supply everything that we need in His own timing and way.