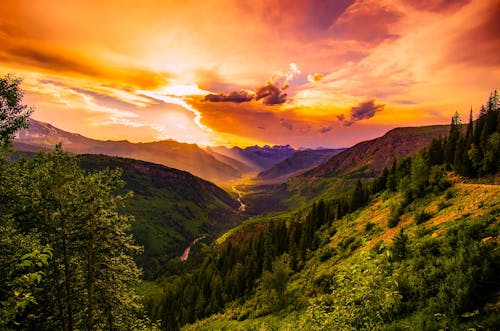 Most of the parents who read this post are exemplary at doing their best, even if your children criticize you. Your courage, tenacity, unconditional love, tears, disappointments, struggles, etc. are appreciated, even if your children do not notice or appreciate what you experienced on their behalf.
You endured countless hours of sleep deprivation, sibling squabbles, sacrifice of your time and energy and resources, interruptions of your limited private time – even while using the bathroom, and couple time with your spouse.
You juggled your time between your vocation, home, and the massive amount of hours spent on supporting your child's/children's/grandchildren's hobbies and civic and school activities, all the while attempting to be a supportive wife, church member and community activist.
I applaud you and thank you on behalf of our society, which is reaping the good morals and example which you lived out in front of your children. Keep up the good work. Mothers spend most of their time with the children, but you fathers too may have contributed to this wonderful gift to our world, and we thank you as well.
We are in good company, however. With all of our sacrifices, we do not come close to the amount of suffering Jesus experienced in order to supply us with the free gift of salvation. God provides this blessing for everyone willing to recognize their need for a Savior, repent of their sins, and call on Jesus' name (Romans 3:23, 6:23, 10:9-10).
Jesus endured horrendous abuse and the painful and mortifying crucifixion on Calvary's cross to pay the penalty of our immoral, self-centered and prideful rebellion against God. We deserve eternal suffering in hell, but He gave us everlasting joy instead.
Prayer:
Father God, we can never thank You enough for coming to earth as our Emmanuel, in order to bring us to Heaven with You. We love the fact that You find joy in the death of Your Saints, because it makes us feel like You are sitting on the edge of Your throne, just waiting for us to come spend eternity with You (Psalm 116:15). You even rejoice over us with singing (Zephaniah 3:17).
We often feel like a martyr, because of all that we endure during our lifetime. However, nothing we experience comes close to what You suffered to pay the penalty of our sins. We are so sorry, Lord God, that Your abuse and execution came as the direct result of our ungodly behavior. Teach us to walk righteously in this world. Bless our efforts with our children, and draw them ever closer to Your heart.
Thought for the Day:
The most difficult job on this planet is to serve as a parent, and to experience the disrespect, complaints, raised eyebrows, smirks and even disobedience our children dish out to us from time-to-time; yet, the rewards of having a loving child are greater than anything else this world has to offer.