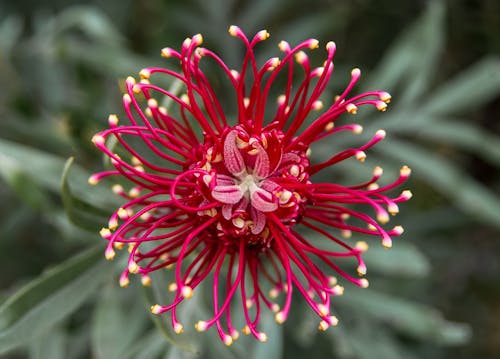 Our true riches as Believers are in God's grace (Ephesians 2:7). We cannot earn grace, because it is unmerited favor freely given to us by God. There is a popular, widely used acrostic that gives us a clear picture of God's grace toward us:
G-od's
R-iches
A-t
C-hrist's
E-xpense
God is our righteous judge, and He demands retribution for the sacrifice He made in the Garden of Eden to cover the first couple's sin (Genesis 3:21). That is why Israel sacrificed animals to atone for their sins for years and years, until Jesus came to pay it once and for all (Hebrews 10:1-18).
We praise God for His glorious grace to provide us with the abundance of spiritual, emotional, mental, physical and financial blessings that He bestows on us according to the pleasure of His will throughout our lifetime (Ephesians 1:3).
God's Word instructs us to live worthy of this free gift of grace. Otherwise, if we use grace as an excuse to sin, we are perverting the Gospel of Christ (Romans 6:1-2). On the other hand, if we attempt to walk worthy through our works, we miss everything that God in Christ already did for us.
God calls us to rest in Him through the finished works of Christ on Calvary's cross (Hebrews 4:10). We are saved by His blood, justified by His sacrifice, sanctified by His Spirit, and we will be glorified when we see Him face-to-face.
By no merit of our own, God accepts us into His beloved family at the moment of our salvation, adopts us as His children, makes us co-heirs with Christ of His Kingdom, and fill us with His Spirit.
Prayer:
Father God, the gifts of Your grace are truly very precious to us. Thank You for humbling us with the realization of our need to come to Christ for salvation. You strengthened our inner being (Ephesians 3:16) to help us to surrender to Your love. We pray for this same process for our loved ones as well.
Your Spirit within us is our proof that You are truly alive in us, and that He is our guarantee of living with You for eternity (John 3:6; 1 Corinthians 12:13). Help us to live now as a worthy temple for His habitation (1 Corinthians 6:19; John 7:39; Romans 5:5, 8:9; 2 Corinthians 1:21; Galatians 4:6).
Thought for the Day:
By God's grace, we are sealed by the Holy Spirit of God, who is our promise and guarantee of our eternal inheritance as God's treasured possession, because of His great love that He bestows on us each moment of every day.
– Ephesians 1:13-14, 2:4, 5:2; Romans 5:10; 1 John 3:1