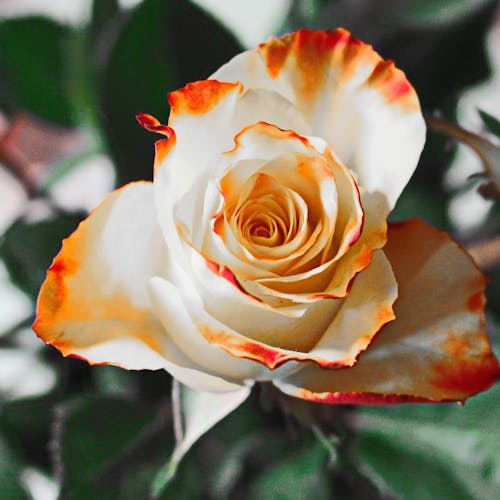 When we surrender our life to Christ, He raises us from the death of carnality and sin to the glorious liberty of the sons of God (Romans 8:21). We are seated with Jesus in the presence of Almighty God (Colossians 3:1).
Our focus in life changes from possessions and accomplishments, which are important to people in this world, to Heavenly thoughts and pursuits that pertain to the Kingdom of God (Colossians 3:2).
God's wrath over unbelief will one day come upon the earth in the form of the Great Tribulation (Colossians 3:5-7; Revelation). We will not suffer through this outpouring of God's vengeance, however, because as His children, Christ died for us and we live with Him (1 Thessalonians 5:9-10).
We used to participate in sin and debauchery, lost from God's mercy and grace (Colossians 3:8), but now these behaviors belong to our old earthly nature. Jesus' peace rules in our heart, and we feel gratitude toward the Lord for all He did and is doing for us (Colossians 3:15).
God's Spirit within us enables us to overcome trials and to walk in His Spirit (Galatians 5:15-25). Of all of the virtues we garner through our relationship with the Trinity, love is the most important because it binds us in perfect unity to God and to His Body (Colossians 3:14).
Prayer:
Father God, Christ is our whole life now, and when He appears, we will appear with Him in glory (Colossians 3:4). You planned that the comfort of Christ in us richly abides with us as we teach and admonish each other with the wisdom of Your Word. We give praise to You in corporate worship, and we help one another to carry our burdens (Colossians 3:16).
Thank You for Your Body, Father God, and for giving us local expressions of Your Church in every city and town across America. Whatever we do, even if it is what we eat or drink, or say or do, we do everything in Jesus' name, from a surrendered life, for Your glory, and with thanksgiving to You (Colossians 3:17).
Thought for the Day:
If sin still controls us, then we did not surrender that part of us to the Spirit of God in us; and if we do not have God's Spirit within us, we are not Born Again until we make a true confession of our sins, place all of our faith in Christ, and completely surrender to His lordship and His Spirit in our life; as authentic Believers our life is now hidden with Christ in God.
– Romans 8:9; Hebrews 10:26; 1 John 3:6-9; Matthew 25:3; Colossians 3:3